Choosing the best educational toddler TV shows can be a challenge. Some TV shows are marketed as being educational, but in reality, nothing could be further from the truth – not in the absence of a co-viewing caregiver, anyway.
We all already know that co-viewing is the way to go if we are going to introduce screen-time in the toddler years.
But what if we can't sit down and watch TV with our toddlers to help them process the information and themes being shown to them?
Since screen-time is often introduced to toddlers due to caregivers being busy and/or touched out, it's good to have a list of TV shows that are educational and not overstimulating – shows that parents and caregivers can feel good about when sitting down to watch with the child is not an option.
Here are 9 awesome recommendations for slow-paced, educational TV shows for toddlers. Each one of these shows gets the green light from Common Sense Media.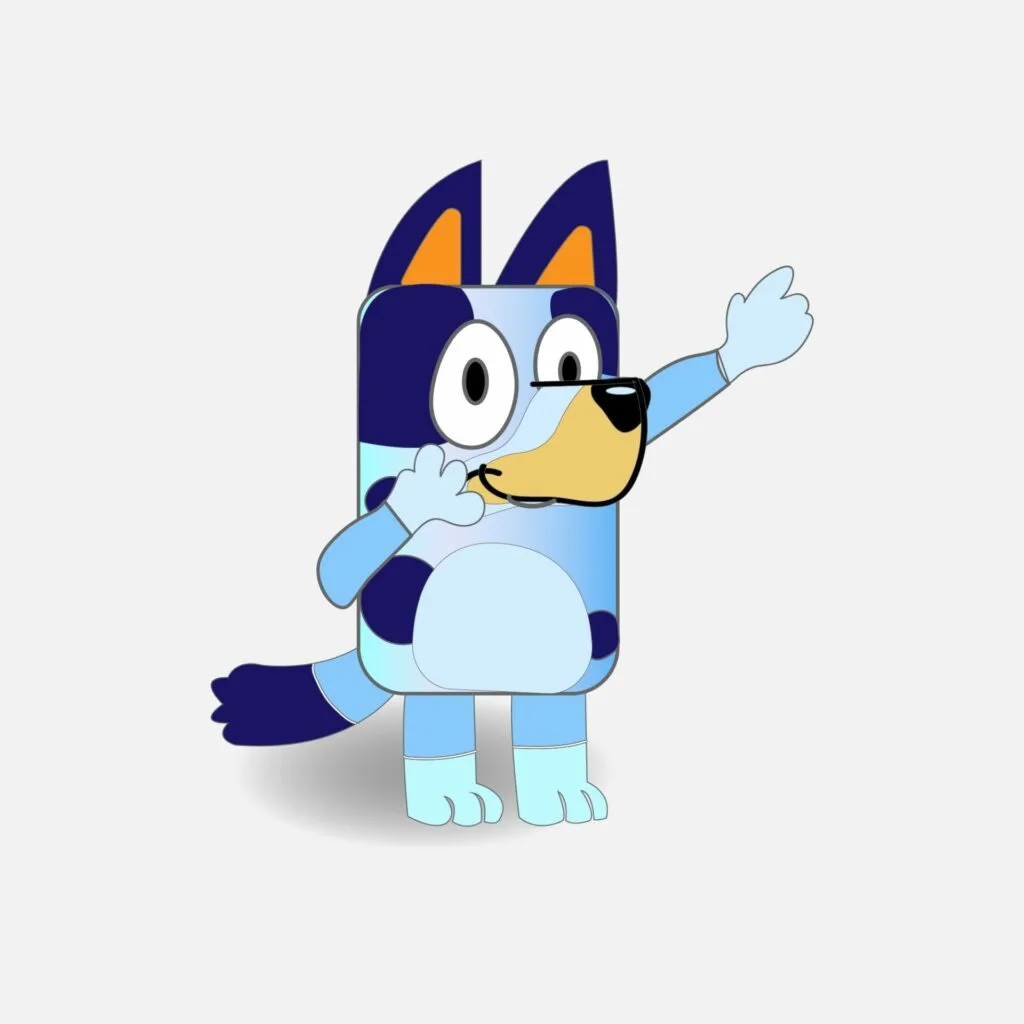 9 educational toddler TV shows worth considering
Parents and caregivers seem to be divided on how they feel about Bluey. Some parents feel strongly that Bluey actually contributes to their child's negative behaviors post-viewing.
The fact is, though, that it's a show with gentle parenting themes, age-appropriate behaviors, and plenty of social-emotional learning.
This animated show features age-accurate representations of children in the main characters, as well as a capable and involved father – something that is lacking in many, if not most, other children's cartoons.
Bluey is an Australia-based cartoon and may not be available for viewing in all areas.
What does Bluey teach kids?
social skills
examples of imaginative play
The show even helps children deal with difficult topics, like bullying and death.
Mr. Rogers Neighborhood
Nobody would write a list of TV shows for toddlers without including Mr. Rogers. Fred Rogers, by all accounts, was a good person and he gifted the world with a television show that cannot be matched in quality.
Though very young kids may have trouble grasping some of the themes in the show, it's paced slowly enough to where toddlers have plenty of time to process and enjoy the scenes.
What does Mr. Rogers teach kids?
social skills
emotional intelligence
various facts related to each episode's theme
Classic Sesame Street
Not all Sesame Street episodes are created equally. Many of the newer episodes feature loud music, flashy scenes, and more cartoon animation than slow-paced puppetry and live-action scenes, which many toddlers have trouble following along with.
For those looking for quality shows for toddler-age kids, the classic episodes of Sesame Street are available for streaming on Netflix.
What does Sesame Street teach kids?
social skills
emotional intelligence
various facts related to the theme of each episode
Daniel Tiger
Daniel Tiger's Neighborhood is a younger, animated version of Mr. Rogers' Neighborhood. This show is decidedly less divisive than Bluey, however, there are plenty of Daniel Tiger naysayers, as well.
This is likely due to the fact that Daniel Tiger, like Bluey, is a child and his behaviors in the show are age-accurate.
Daniel, the main character of the cartoon, encounters a variety of scenarios (one theme per episode) and learns how to process his emotions surrounding each event in healthy ways.
What does Daniel Tiger teach kids?
social skills
emotional intelligence
coping skills
Dora the Explorer
Dora the Explorer is an educational toddler TV show that has been around for a while – decades, actually. New TV shows geared toward toddlers come out all time, but there are some classic shows that shouldn't be shelved in favor of the new ones, and Dora is one of those shows.
Dora takes toddlers on an adventure and asks for their help through the TV screen as she teaches new concepts along with a little bit of Spanish.
What does Dora the Explorer teach kids?
sequence
Spanish
vocabulary
If I were an Animal
If I were an Animal is one of the most beautiful, slow-paced educational toddler TV shows available that's non-animated.
It's designed for very young children and it's even narrated by kids, which I know that my own children enjoy.
What does If I were an Animal teach kids?
animal facts
social-emotional learning
science concepts
Dinosaur Train
If you can get past the loud, fast-paced intro to Dinosaur Train, you'll likely be pleasantly surprised by the slow-paced, educational nature of this toddler cartoon.
While preschoolers and even older children will enjoy this show and get a lot out of it, it is a great choice for dinosaur-loving toddlers, as well.
What does Dinosaur Train teach kids?
social-emotional learning
dinosaur facts
scientific concepts
Puffin Rock
Puffin Rock is a wonderful animated show that is slow-paced and perfect for toddlers. The narration and animation both have a gentle quality to them.
Even the pickiest screen-limiting parents have trouble picking this cartoon apart. It really is a lovely show for toddlers.
What does Puffin Rock teach kids?
science concepts
various facts related to the theme of each episode
Tumble Leaf
Tumble Leaf is a slow-paced TV show that is well-suited for the youngest of viewers. The show features soft music and the characters move slowly, in almost a claymation fashion.
There is nothing remotely scary in this series, making it an appropriate choice for even the most sensitive toddlers.
What does Tumble Leaf teach kids?
scientific concepts
emotional skills
positive language
social skills
various facts related to the theme of each episode
There you have it, 9 of the best educational toddler TV shows that are available for streaming.
How do you feel about the shows on this list? What is your toddler's favorite show?