If you're looking for a list of great shows that teach phonics, you've come to the right place.
In our quest to help parents and caregivers to improve the quality of screen time for the children in their care.
From cooking show recommendations to recommendations for emotional intelligence-boosting movies, we've gone over so much quality programming.
One of the most requested lists of shows we've gotten is that of TV shows that teach phonics.
So, today I've put together a list of the best phonics shows for kids.
Enjoy!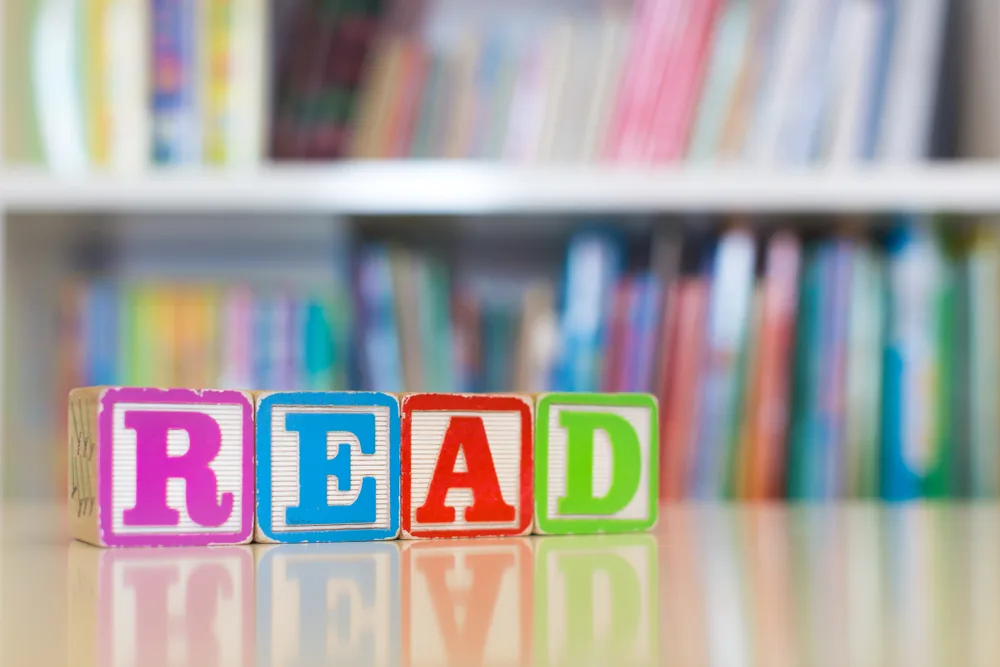 Phonics vs letter names
We all know the alphabet song. It's essentially a list of alphabet letter names that are sung along with the tune of Twinkle Twinkle Little Star.
We sing it to our toddlers to help them learn their letters so they will be better able to learn to read when they get into kindergarten.
It might be surprising to learn, though, that learning the names of letters won't help your child learn to read – at all.
In fact, it may even make learning to read more difficult.
This is because the English alphabet is not phonetic.
If you say the name of any given alphabet letter, you will notice that the name of the letter and the sound that the letter makes are not the same.
Take the letter "H" as an example. The name of the letter sounds like "eich", but the sound the letter makes on its own is a voiceless glottal fricative. (A breathy sound.)
The two sounds are not similar at all – and every other letter of the English alphabet has the same issue.
If your child knows all of the alphabet letter names, but not their sounds, and you place a paper with a CVC (consonant-vowel-consonant) word in front of them, the word "cat" for example, they will not have the tools they need to read the word.
If you try to explain to this child the letter sounds at this point, they are likely to become understandably confused and frustrated.
This is why introducing letter sounds (phonics) before letter names is so important, and fortunately, there are some great shows available to help parents and teachers with this.
So, onto the list.
The 7 best tv shows that teach phonics
Alpha Blocks is a fun educational kids' cartoon that helps kids learn phonics through songs and stories.
Alpha Blocks breaks down relevant words into their letter sounds to help young children understand how letters and their sounds work together to make words.
Where can you watch it?
YouTube
Amazon Prime Video
Word World has been around for many years. I remember this TV show being one of the first I introduced my kids to when I started allowing a little bit of educational screen time in our home.
The characters and items in this cartoon at times are made up of words, which helps kids visualize that letters can come together to form words, and that those words represent real things.
Where can you watch it?
PBS Kids
Amazon Prime Video
YouTube
Vudu
Super Why is a TV show that aims to get young children excited about learning to read.
This is one of my all-time favorites.
This is because along with phonics lessons, it encourages kids to read books for both entertainment and information, which is a great message.
Where can you watch it?
PBS Kids
YouTube
Amazon Prime Video
Vudu
WallyKazam is a fun animated letter-learning show for kids.
Below is the alphabet song by WallyKazam, which features both letter names and letter sounds.
In the full-length WallyKazam episodes, however, the focus is mostly on phonics.
This is currently one of the most popular shows that teaches kids phonics, in fact.
Where can you watch it?
YouTube
Paramount
Amazon Prime Video
Vudu
Leap Frog's Letter Factory is an enjoyable cartoon that teaches both letter names and letter sounds.
This show is better suited for preschool-age children or kindergarteners who are already familiar with letter sounds and are ready to learn about letter names and upper and lower case letters.
Where can you watch it?
YouTube
Vudu
Amazon Prime Video
Between the Lions is a TV show that teaches phonics in a way that is really fun for kids.
Through watching interactions between the show's characters, kids learn letter sounds, phonics rules, and plenty of new words.
This show is a great option for parents who prefer non-animated shows for their kids.
The characters in the show are all lion puppets.
Where can you watch it?
Reading Buddies
Reading Buddies is a popular show that focuses on teaching kids phonics.
There is singing, dancing, and puppets in this show.
There are plenty of single-letter sounds, CVC words, and phenomes taught in Reading Buddies.
Your child will learn plenty of new language from the show, as well.
Where can you watch it?
---
There you have it – the best kids' TV shows that teach phonics.
Is your favorite phonics show on this list?
If not, leave a comment below and tell us about it.
We'd love to check it out.