If you are pumped about the new season of Bluey and you're looking for some awesome Bluey toys, you're in the right place.
We've put together a list of some of the coolest Bluey toys to help keep your child having fun and using their imagination!
Come learn a little about the educational show, Bluey, and look through our list of 9 awesome Bluey toys!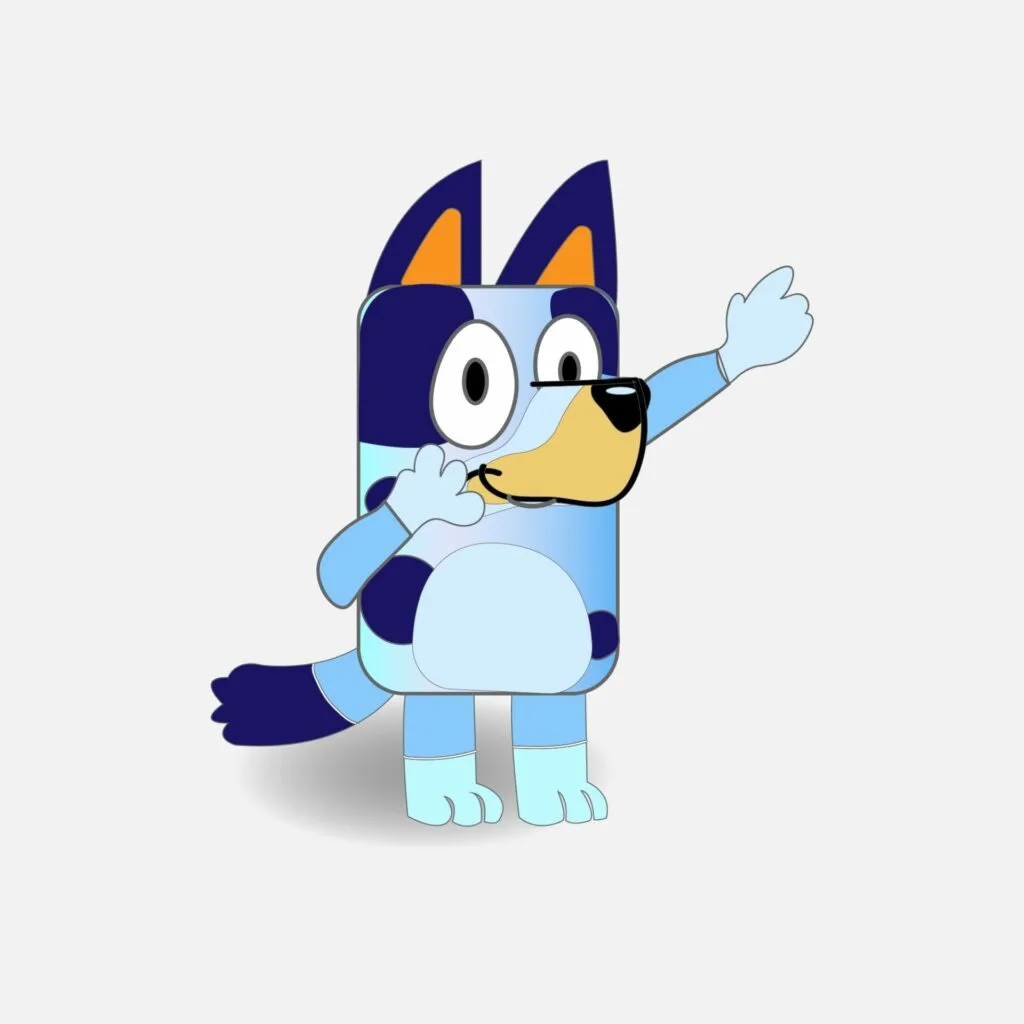 (This post contains affiliate links. Purchasing from these links costs you nothing extra, but helps with our website upkeep.)
What is a Bluey toy?
If you're not sure if you're in the right place, let me give you a quick rundown on what a Bluey toy is.
Bluey is an Australian-based cartoon that features a loving and playful blue heeler family.
The family consists of a father, a mother, and 2 daughters. One of the 2 daughters is the main character, Bluey.
If a special child in your life has been asking for a Bluey toy, below is a great guide.
Are Bluey toys for boys or girls?
Though Bluey and Bingo are girl dogs, there is no need to limit play with Bluey toys to just girls.
Every child can enjoy Bluey toys.
9 awesome Bluey toys for kids
I don't know about your kids, but my kids use plushies for all sorts of imaginative play games.
If you are looking for a Bluey plush toy, I encourage you to get the Bluey and Bingo set.
In the show, the 2 are a team, and having both of them gives your child the opportunity to send them, as a team, on more adventures!
If your child enjoys expressing their creative side through painting, they'll really love painting these cute Bluey figurines.
They don't have to follow any particular color structure – they can just use their imaginations, just like the blue heeler family does!
If your Bluey-loving child also loves to color, this Crayola activity book may be just right for them.
It comes with 32 pages of activities and 4 pages of fun Bluey stickers.
If you are looking for some Bluey toys that are great for traveling, this reusable sticker set is perfect.
It comes with 35 reusable stickers and 2 settings, in the house and outside in the yard.
With this, kids can imagine and create Bluey adventures all on their own.
We love puzzles in our house and when I saw these puzzles I knew my kids would enjoy putting them together.
The puzzles are small, 9″x 9″, and are 36 pieces each. They are great for travel trays or small tables tops.
Search-and-find books are so much fun and they really lend themselves to rich language learning and caregiver-child bonding.
This is such a fun activity book for kids who love Bluey.
So many fun things happen in the blue heeler home on Bluey. With this fun Bluey toy, your child can recreate Bluey scenes and make new ones!
It comes with 2 Bluey figurines, but buying a set isn't a bad idea!
Normally, I'm not big on suggesting toys that light up or make sounds, but Bluey is going to be my one exception.
Kids emulate what they see and hear on the show, and the majority of it is so playful and wholesome!
This singing, talking, and dancing Bluey toy can say over 55 unique phrases and sing and dance to 4 fun songs.
This is another Bluey toy that's great for traveling or for doctor's office visits, restaurants, ect.
This magnetic playset comes with 75 pieces and a nifty carrying case.
It's great for encouraging your child's imagination, as well as their fine motor skills.
There you have it – 9 awesome Bluey toys that your kids will love!
These toys make great birthday or Christmas gifts!
If your favorite Bluey toy didn't make the list, comment below and tell us about it!