If you are looking for some screen-free activities for teens, then you have come to the right place.
Teenagers are going through so many changes – the moods, the social challenges, the physical changes – these are difficult years.
Cell phones seem to have taken over our entire culture, and their overuse is especially troublesome for teenagers.
From posture troubles to cyberbullying, there are simply too many negatives to excessive cell phone usage in teens.
Parents are looking for activities that replace screen time for their teenagers.
If that's you, you are where you need to be right now, reading this post.
We've put together a list of 14 awesome screen-free activities for teens.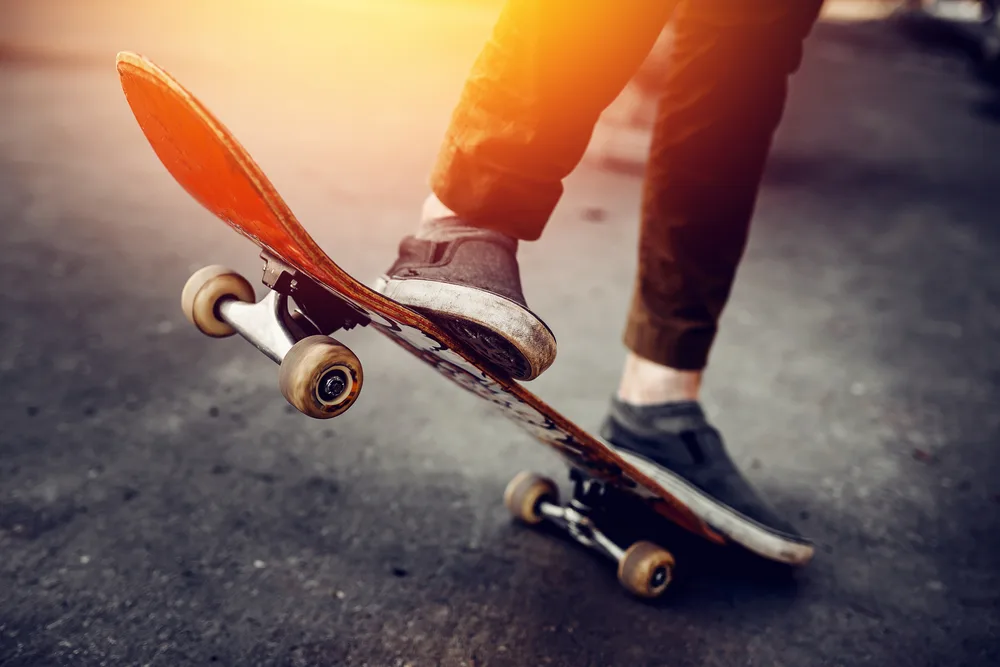 (This post contains affiliate links. Purchasing from these links costs you nothing extra, but helps with our website upkeep.)
How do you occupy a bored teenager without screens?
While teenagers are a hard-to-please crowd, it's not impossible to find activities for them that don't involve screens.
Any one of the ideas below could be the catalyst for your teenager to start doing something they really enjoy.
Something other than text, scroll, or watch Tik Tok videos.
The key to replacing screen time with something else when it comes to teenagers is to involve them in the decision.
They have interests and skills, and they are motivated by things – you just need to work with them to figure out what it is they want to be doing.
Onto the list of screen-free activities. Hopefully, you'll get some direction after going over the list with your teenager.
14 screen free activities for teens
Subscription boxes
If you've got a teenager with an intense interest in a particular topic or activity, subscription boxes are a great way to keep them occupied without screens.
How this works is you sign up to have monthly boxes filled with supplies, books, make-up, ect. sent to your door.
Crate Joy has some great subscription boxes you should check out. Some of them are marketed to tweens and older elementary-age kids, but are actually very appropriate for teenagers.
Here are just a few:
You can find book, science, crafting, and building subscription boxes for teens, and much more.
I definitely recommend checking out what's available on Cratejoy.com. They have hundreds of subscription boxes to choose from.
Baking
I know it can be hard to get teenagers to do much for themselves in the way of cooking.
Baking, though, holds a special allure for whatever reason.
It could be that baking recipes are typically very precise and straightforward, or that baking efforts usually yield tasty treats.
The cookbook below is written specifically for teens and has 75 recipes that will help keep your teenager busy and off their cellphones.
Starting a business
If you've got a motivated teen with an entrepreneurial spirit, encouraging them to start their own business is a great way to keep them occupied and away from their phones.
There are so many ways teens can make money on their own that don't involve the use of screens for more than just advertising and connecting with clients.
Here are just a few business ideas for teens:
teaching a musical instrument
babysitting
selling hand-made crafts
Nerd Wallet has a great list of businesses that are perfect for teenagers. Many of the options on Nerd Wallet's list do involve screen time, however.
It's productive screen time, though.
Get a part-time job
Not every teenager has the desire to start their own business, but most teens do want some extra spending money.
Luckily, in many places, teenagers can begin working part-time hours as young as 14 years old.
Getting a part-time job is a great way to help teens spend less time on their phones and more time out in the real world.
Great jobs for teenagers include:
lifeguard
bussing tables
bagging groceries
Write a book or screenplay
If you've got a teenager who loves to write, why not suggest they challenge themselves to write a screenplay or a book?
Get them a journal where they can write down their ideas, a notebook where they can write the meat of the book or screenplay, and when they are done, they can type it up on the computer.
If they need some monetary motivation, let them know that their book or screenplay can be submitted on various platforms and sold.
Build models
Building models isn't limited to model airplanes and cars anymore. There are so many model-building kits available these days.
Check out your local hobby shop, craft store, or Amazon to see what's out there as far as kits.
There are even some LEGO models that are for advanced builders and not just kids.
If your teen isn't interested in building models, they may be interested in building robots, instead.
Get involved with a sports team
When you think of teen sports, you may think of things like soccer, basketball, and football.
These aren't the only teen sports, however. Even if you don't have the sportiest of teens, there may be some sports activities out there that they might enjoy.
Here are some other sports your teen might be interested in trying out:
crew (rowing)
swimming
sailing
kayaking
rock climbing
hiking
Yes, that's right. It may even be possible to find team hiking in your area.
Your teenager may be reluctant to try something new at first, but they may end up really enjoying themselves.
Volunteer
There are always plenty of volunteer opportunities out there. No matter where you live, there are people in need of help within a short driving distance.
Local food banks need help sorting supplies, community gardens need help harvesting, elderly and disabled individuals need help with their yard work, ect.
Volunteer work helps teenagers learn to be more selfless, make friends, and it helps connect them with their community and understand its needs, which is important.
Read
According to statistics, American teenagers aren't reading nearly as much as their across-the-pond counterparts.
Considering that reading has numerous benefits over screen time, this is an important one on this list.
If your teenager is a reluctant reader, try taking them to the library to let them explore what type of books are available.
They'll find a topic or book type they're drawn to and you can facilitate their reading by keeping them with a steady supply of their favorites.
Find a unique hobby class
Whether it's sewing, woodworking, knitting, or something else, learning a new skill or picking up a new hobby is a great activity for teens.
Check out your community mailing or your local library to see what classes are available near you.
You may be surprised to find out that there are so many hobby classes going on in your community that are not listed anywhere on the internet.
Handmake clothing or accessories
Teenagers are typically very interested in finding new ways to express themselves. Fashion, however, is always going to be one of the ways in which teenage self-expression happens.
Sewing their own clothes and making their own accessories is a great way to help your teen pass the time and stay off their phones.
In the process of making their own wearables, they may even learn new skills or even come up with a clever business idea!
Get involved with the community
Whether it's helping out with a local political campaign, starting petitions, or attending community planning sessions and making their voice heard, getting involved in the local community is a great way to build character and get off screens.
Learn a new language
Learning a new language is a great way to keep your teenager busy and off their phone.
Through language learning, your teen will learn about a new culture and its history and geography, as well.
There are many language learning apps that have both free (you sometimes have to deal with ad breaks or daily activity limits) and paid versions.
Also, some local libraries have a contract with Transparent Language, a language learning app, and your teen can learn a language totally free with their library membership.
Obviously, some language learning is aided by computers and apps.
When your teen gets the basics of pronunciation down, though, the rest can be done through books.
If you want to avoid screen time altogether, podcasts are a great way to go about learning a new language.
Take a college class
Taking a college class here and there is a great screen-free activity for teens.
Call and ask your local community college or state university what kind of classes are offered to high school students.
In many states in the U.S., a certain number of college classes can be taken by high school students free of charge!
I do want to give a heads up, though, that taking college while in high school will sometimes disqualify teenagers from scholarships for college freshmen.
This is something you need to look into at the college your teen is planning on attending.
---
There you have it – 14 screen-free activities for teens!
I hope you have fun exploring your teen's interests with them!