If you are interested in getting started with audiobooks for your kids, but you aren't looking to spend any money, you have come to the right place. We've gathered a list of places where you can find free audiobooks for kids.
That's right – totally free kids' audiobooks.
How much do audiobooks usually cost?
Audiobooks might not seem like they should be expensive, but
The most popular audiobook membership (I'll keep it nameless, but we all know what I'm talking about) used to start at around $10/month, but the price seems to be consistently rising.
While that might not seem like a whole lot of money, it's really just the tip of the iceberg.
The monthly fees are generally just for access to the library of audiobooks. Each individual audiobook might actually cost extra.
The fact is, audiobooks are so enjoyable for kids and caregivers that the cost of subscriptions, credits, and individual audiobook stories can really add up.
The solution? Finding apps and websites where you can get free kids audiobooks.
And trust me, these websites do exist.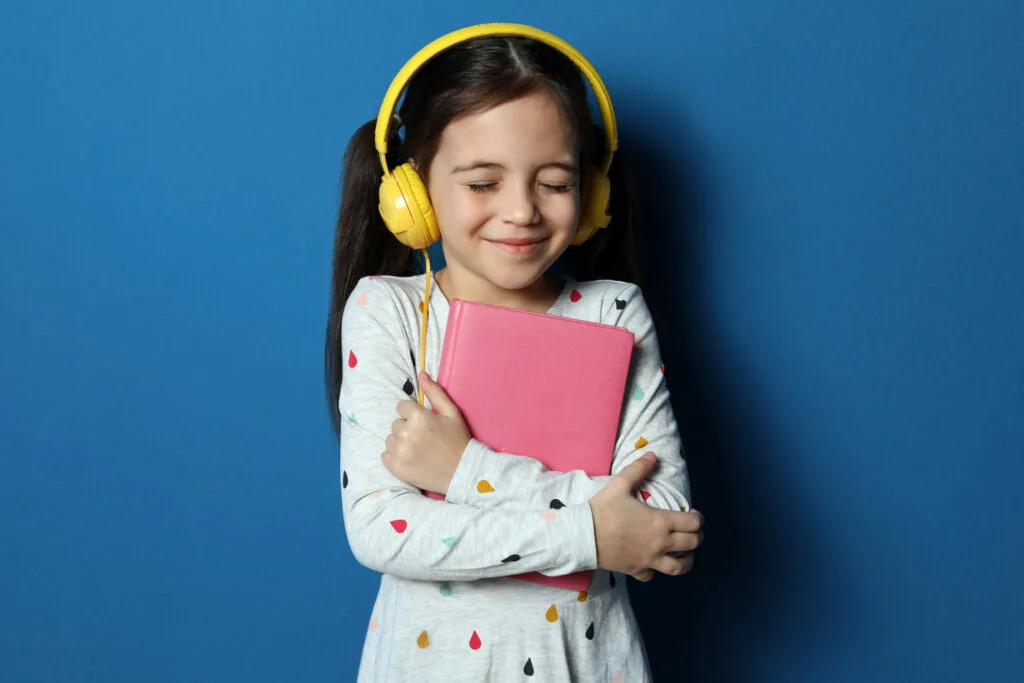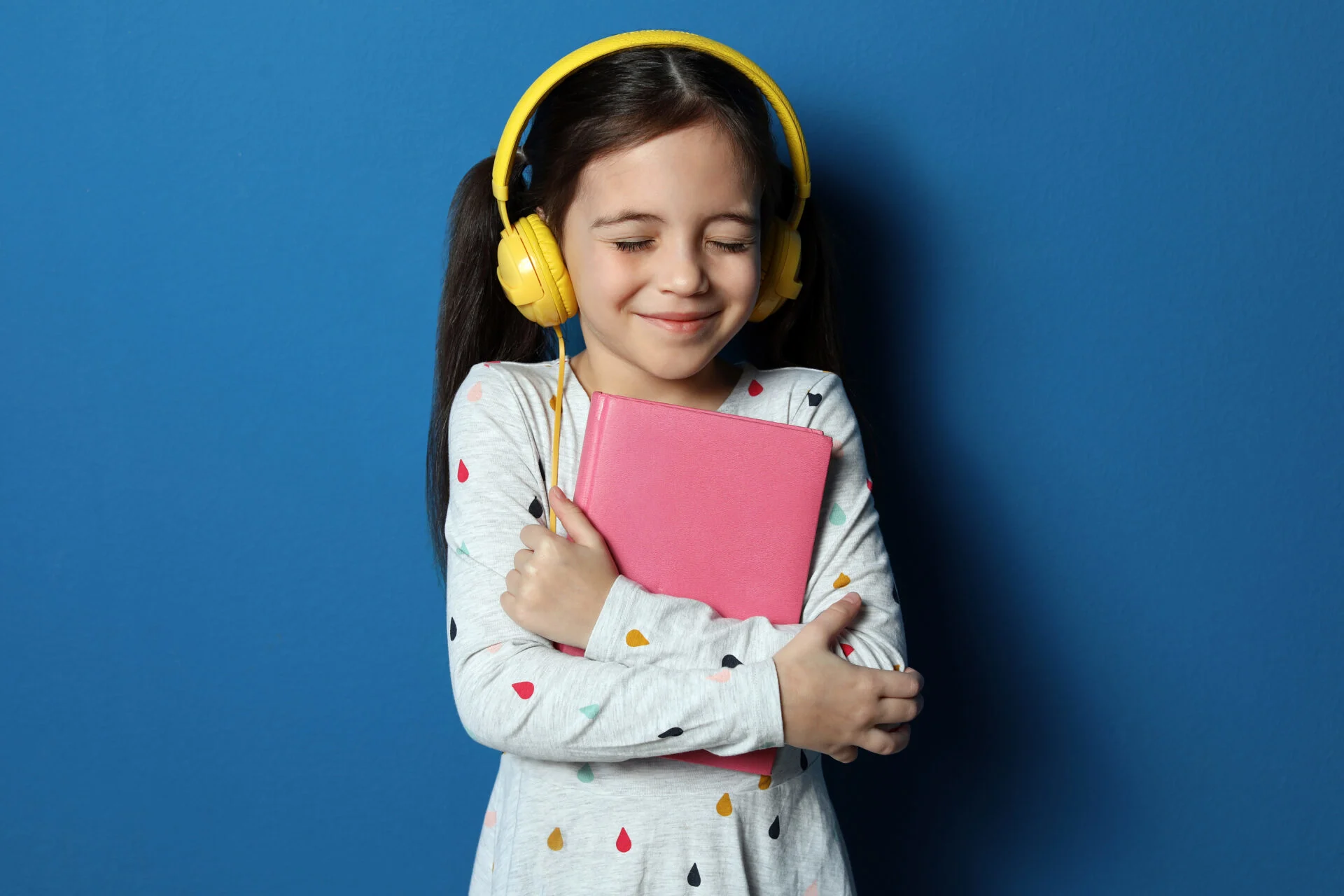 If you are trying to limit screen time in your home, you should know that audiobooks are a great way to do that.
Below is a list of free resources for free kids' audiobooks. If you have any resources you'd like to add to the list, comment below the article and let us know!
Some of the resources on this list do not allow downloads, as that could create copyright issues for the authors. Many of them do, though.
If you are looking for portable audiobook options and you don't mind spending some money, check out our Toniebox and Yoto Player comparison to see if either option works for you.
Now, on to the list!
5 places where you can find free audiobooks for kids
Hoopla is likely the most popular place to find free kids' audiobooks.
This is because they partner with most local public libraries.
Hoopla makes listening to audiobooks affordable and easy – and the selection of audiobooks is amazing.
All you need is your library card number, and PIN if your library requires one, and an email address and you're good to go.
Lit2Go is a great free audiobook resource for those looking for classics like The Adventures of Huckleberry Finn and Black Beauty.
These classic titles and hundreds of others can be listened to directly from the website or downloaded to your PC or phone in MP3 format.
Learn Out Loud has a massive library of free audiobooks, podcasts, and videos.
On this website, you'll easily find tons of educational audiobooks, as well as classics, that are well-suited for older kids and teenagers.
If you do some digging though, you'll be able to find audiobooks aimed at young readers, as well.
Libby is another free audiobook resource, very similar to Hoopla.
You enter your library card number and instantly, you've got thousands of audiobooks and audio-magazines right at your fingertips.
There is a filter you can apply to the website that makes it so your child doesn't stumble upon anything aimed at adults.
This is my personal go-to website for free kids' audiobooks.
Librivox is a public-access audiobook library with thousands of kids' audiobooks to choose from.
Everything on this website is sorted really nicely so you can help your child find the audiobook genre that they love the most.
From animals and nature books to fairy tales and children's poetry, Librivox is really an awesome resource.
Audiobooks are great for replacing screen time for your kids. In my home, we use them during quiet time, morning activities, and after school – pretty much all the time.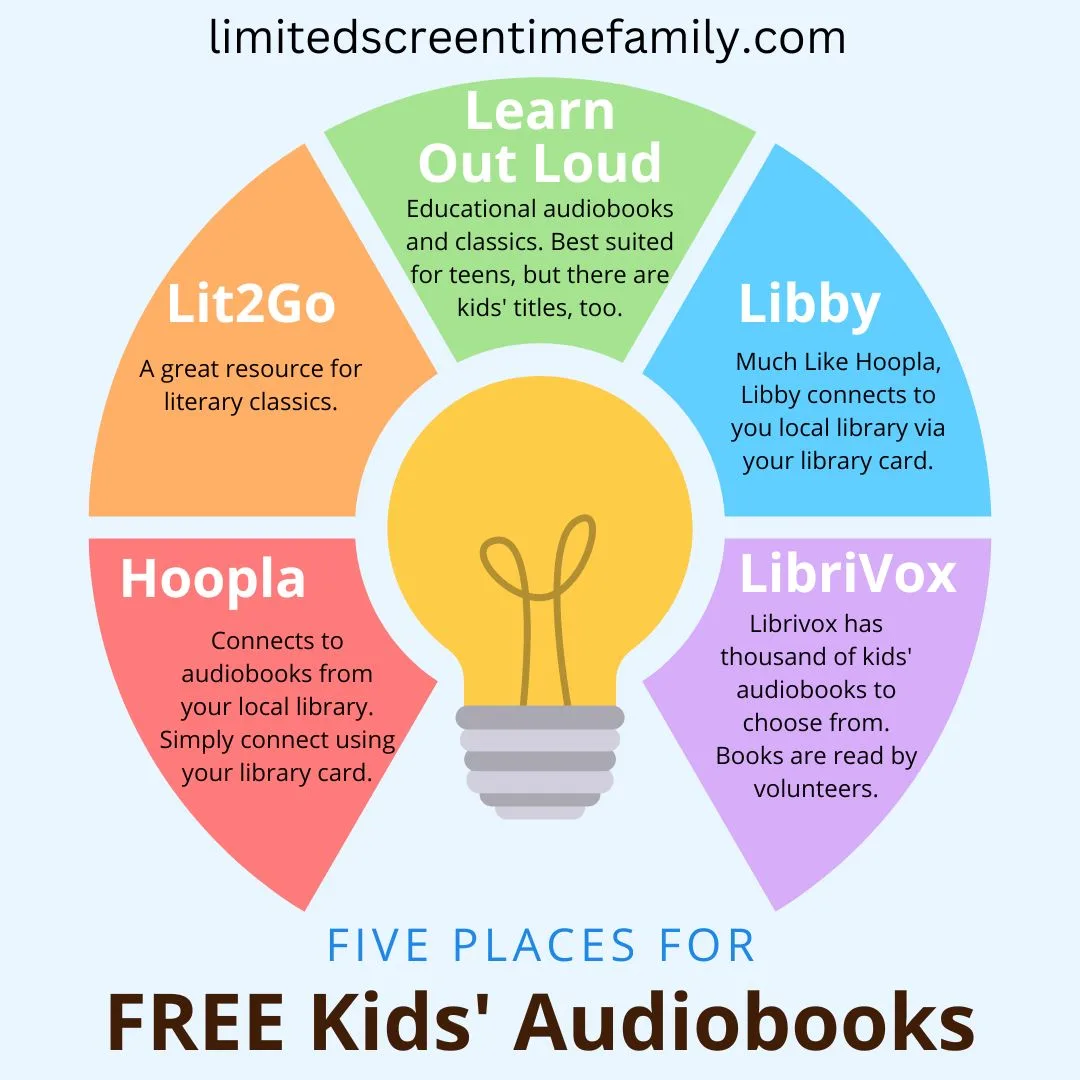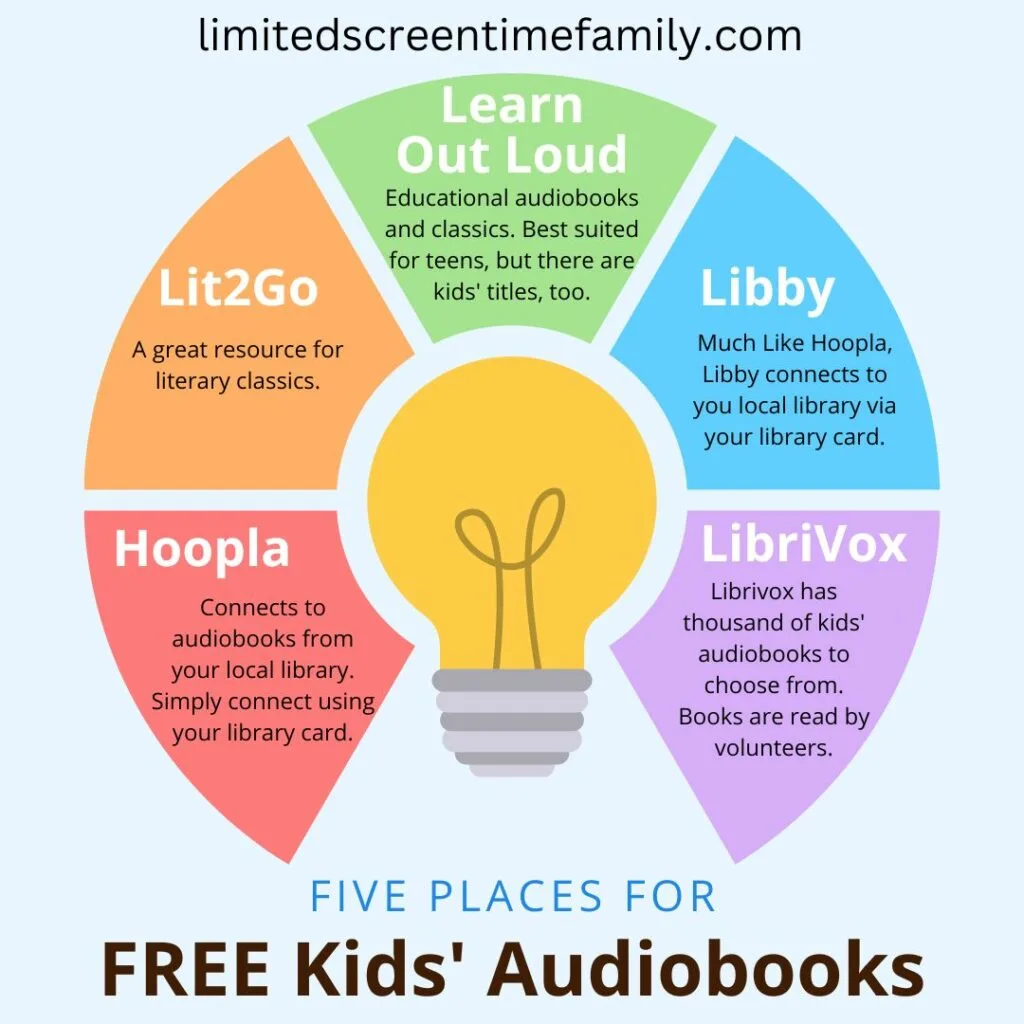 My children like to pick a story and play quietly on their own or together, stopping to listen to their favorite parts.
I hope this list of places to find free kids' audiobooks helps you out.
These sites also have plenty of audiobook selections for adults, as well.