Most parents, at some point in time, are in need of activities for immobile toddlers.
Whether it's a sick toddler your dealing with at home, a toddler or preschooler with a broken limb in the hospital, or a little one with chronic or permanent mobility issues, the struggle to keep them entertained is real.
In what ways can you entertain a couch, bed, or wheelchair-bound toddler that don't involve screens?
Let's find out!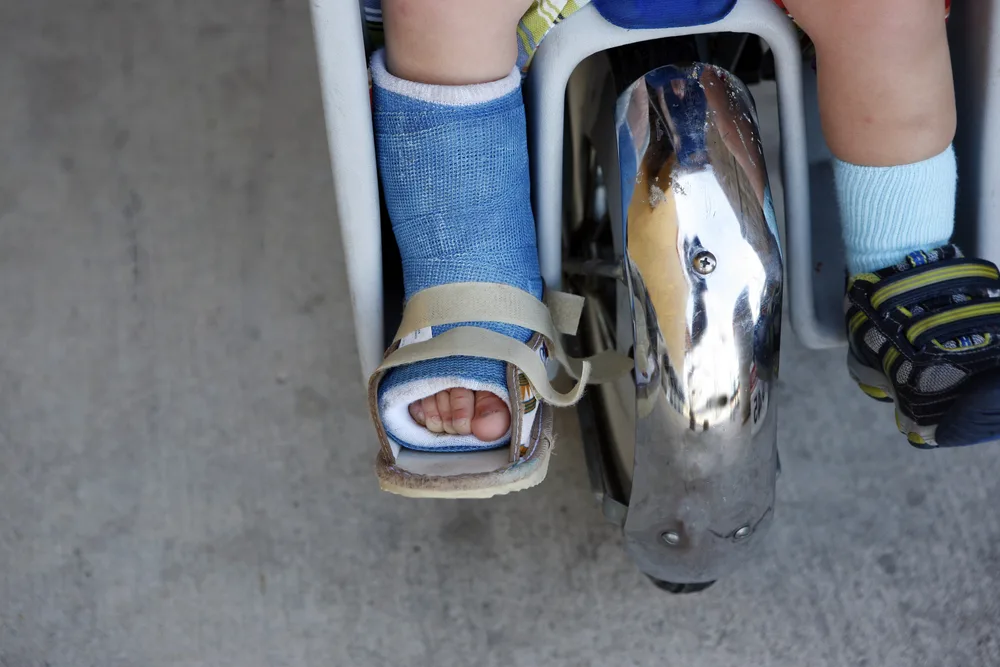 (This post contains affiliate links. Purchasing from these links costs you nothing extra, but helps with our website upkeep.)
11 fun activities for immobile toddlers & preschoolers
Audiobooks
If you haven't given audiobooks a try because you don't think your toddler or preschooler is old enough to appreciate them, you may be in for quite a surprise.
Introducing audiobooks during periods of immobility is a great way to help keep your little one entertained.
Audiobooks are also wonderful for helping develop early literacy skills.
We introduced all of our children to audiobooks very early and we noticed that around 18 months, the children would sit near the speaker because they were interested in the story.
If you think your child would appreciate a more fun approach to recorded books, both the Yoto Player and the Tonibox are great options.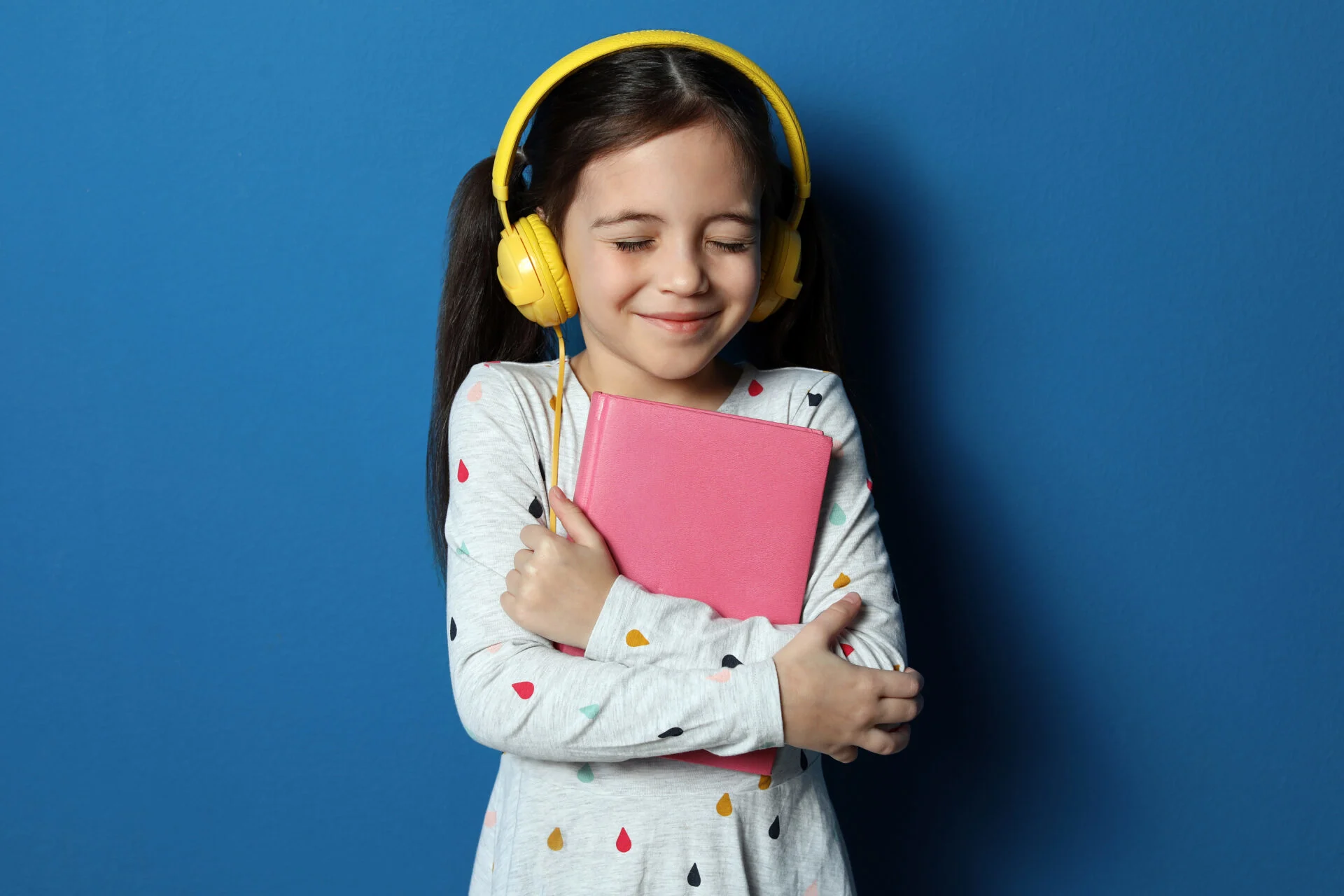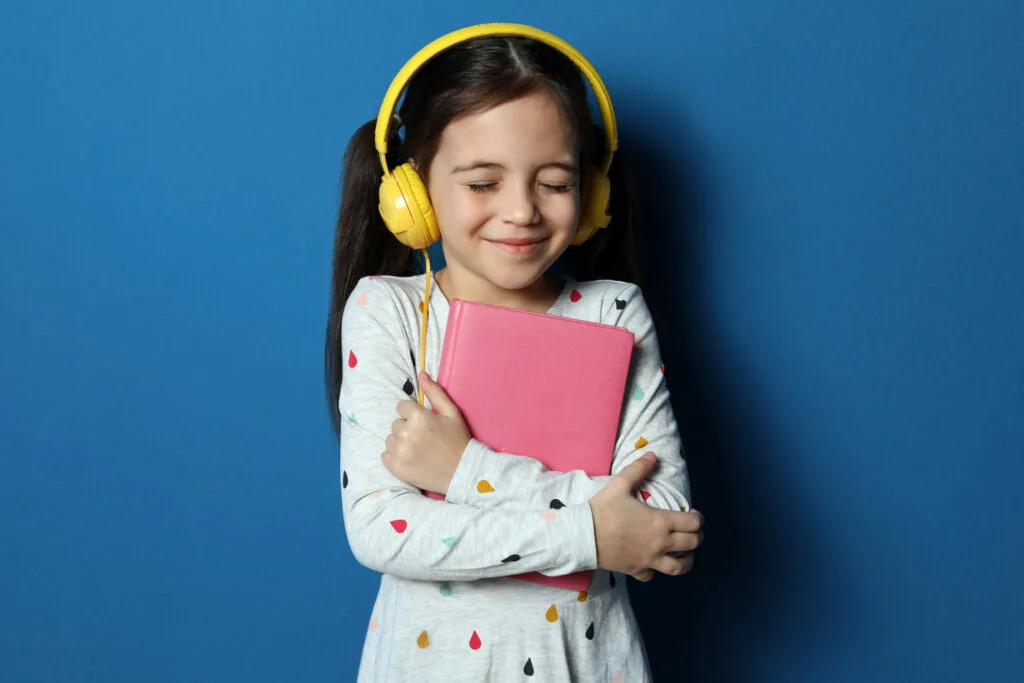 Music
Speaking of the Yoto and Toniebox, music (both of the devices play both stories and music) is a great way to keep toddlers happy, even if they can't get up and dance.
You can turn off the lights and make shadow puppets dance around or give your toddler some stuffed animals to do the dancing.
Music can also be used as an ambiance for other toddler-friendly immobile activities.
Sensory activities
When you think of sensory activities, binds filled with corn, beans, or rice might come to mind.
Of course, sensory bin activities can be great for immobile toddlers and preschoolers, but there are many other sensory activities that don't risk quite the mess.
Setting up a doll washing station or putting toy washing pans out are sensory activities that not only make less mess but will keep little kids busy for longer.
Kids enjoy working towards goals, like getting a doll clean.
Any process art project that requires kids to get their hands messy to create a masterpiece is a good sensory activity, as well.
Even experimenting with foods of different textures, smells, and tastes is a fun way to involve your toddler's senses while they can't move around as much.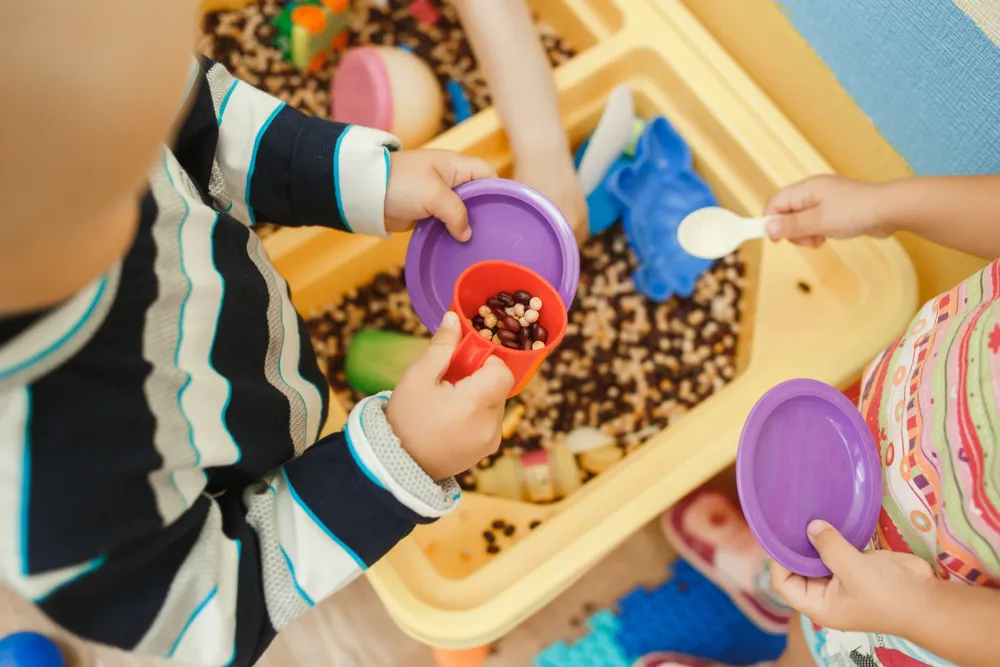 I-Spy
If your little one has mobility of their head and neck, I-Spy is a fun game. You can have them help you spot things that start with different letters or things that are various colors, ect.
If you need something that requires no neck mobility, there are plenty of lovely books you can look through together.
Here are a few options.
Ball toss
This was a fun game when my 2-year-old was hospitalized for a week.
He was not able to move his neck much without pain and he was hooked up to so many tubes and wires – but he wanted to play and I had to think of something fun for him to do.
We had a large paper bag in the room and we started to toss balled-up socks and soft toys into it.
This is an especially engaging activity for kids who seem to engage in schematic play.
Reading books
Of course, many of you have thought of this one already. Books are the preferred method of avoiding screen time for many parents of children with mobility limitations.
Sometimes the simplest solutions escape us, though, when we are fretting over our sick or injured kids.
When you're choosing books to help keep your little one happy with being still, be sure to base the choices on their interests.
There's no need to purchase a ton of new books; many libraries let you order your selection online and they'll meet you right at the front desk – in some places, even the front door.
Art projects
We touched on messy art projects as part of sensory play, but not all art has to be messy.
Give your child a variety of textured canvases, paper, and paints, crayons, or colored pencils, and let them create something beautiful.
Some children really enjoy coloring pages, which certainly makes a parent's job easier. There are thousands of coloring books available online.
There are also plenty of websites that offer free printables for kids to color, as well.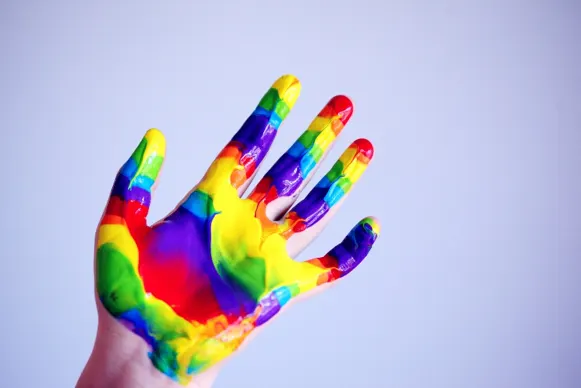 Sticker books
There's something about the sensation of peeling back stickers that toddlers and preschoolers really enjoy.
Reusable sticker books let children enjoy that sensory feedback over and over again as they create scenes with the stickers.
Here are some reusable and regular sticker books my kids have enjoyed over the years:
Water Wow books are the go-to for parents and caregivers looking to avoid screen time during car rides and at restaurants and other places.
They are really great for keeping kids who are sick or in casts entertained, as well.
If you are afraid to give your toddler something with the word "water" in the title, don't be. These books are totally mess-free.
Makeover
Makeovers are a great way to help little kids get their minds off the fact they can't move around as much as they'd like.
Many parents avoid allowing their toddlers and preschoolers to put makeup on, but special circumstances sometimes require special rule exceptions.
There are plenty of hypoallergenic makeup kits that are gentle on the skin, too. Many brands of Halloween face makeup tend to be hypoallergenic.
Building with blocks/Duplos
As with the book suggestion on this list, building blocks tend to get forgotten in the frenzy to find activities for our immobile toddlers.
Duplos are a type of plastic building block that's great for kids ages 2-6. They are simple and durable, and they hold their value pretty well.
With building blocks, kids can build, tear down, and then build something new.
In our house, we love wooden blocks, but when my kids are sick or during the times they weren't allowed to move around a whole lot, interlocking blocks, like Duplos, worked best.
---
There you have it – 11 fun activities for immobile toddlers and preschoolers.
If you have any suggestions for activities you think should be added to the list, reach out and let us know!